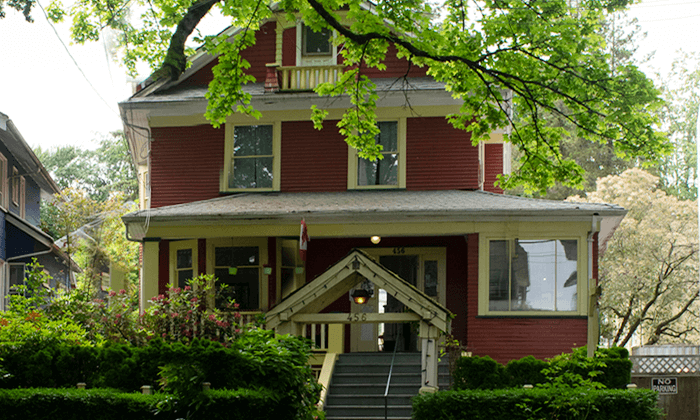 Douglas Guest House is part of the few Victorian Bed and Breakfast (B&B) in Vancouver city. The classic and historical accommodations have a Victorian charm, coziness, and beauty. The Victorian houses are well located and conveniently near the downtown area.
The form of the houses is considered asymmetrical, narrow, with a 2-floor building, typically set low to the ground. They have a big bay on one side that ascends to the roof, which is a gabled one. A half-porch supports a small deck space for the upstairs. Most of the Victorian houses in Vancouver have been demolished over the years.
The Victorian period lasted from 1837 to 1901, named for the reign of Britain's Queen Victoria. However, only styles from the last decades of her reign are classified as Victorian. The industrialization and the expansion of the railways allowed the development of lighter framing methods, which changed the character of the housing design and construction. These changes influenced Vancouver city, where timber multiplied and local sawmills produced mass-intricate details. The result was the elaboration of shapes and details on Victorian buildings.